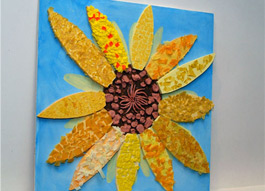 Projects in MEBS
Emerging Voices Art Competition
Each year Callan Institute invites individuals (children and adults) with an intellectual disability who are interested in or are in receipt of Positive Behaviour Support to submit a piece of art that represents or conveys the 'Emerging Voice'.
The art is viewed by a panel of judges and the winning piece has the opportunity to be published on the cover of the annual report and on other publications related to the Callan Institute.
There is an additional prize of a bursary for the entry that shows most promise from the point of view of artistic development. The bursary will be to fund artistic development.
The 'Emerging Voice' theme represents the Multi-Element Behaviour Support as an approach that acknowledges the idea that difficult behaviour is a language used by people who have no other way to relay their message.
The behaviour becomes unnecessary when the behaviour finds a voice. The competition is held every year with a closing date for entries in September each year.