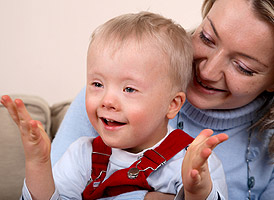 What is Multi-Element Behaviour Support?
Multi-Element Behaviour Support(MEBS) model is an approach that acknowledges the idea that a behavioural support need is a language used by people who have no other way to relay their message.
The behaviour becomes unnecessary when the behaviour finds a voice. It is based on a two-part assessment that involves 'getting to know the person' and 'getting to understand the behaviour.'
This assessment forms the foundation for a multi-element behaviour support plan that focuses on, not only reducing the behaviour but also on improving the person's skills and lifestyle.
A Positive approach to behaviours that challenge
Multi-Element Behaviour Support is a model of Positive Behaviour Support. This model brings together a set of values that aim to achieve community presence and participation in home life, daily work activities and leisure pursuits. It is based on evidence that a person's behaviour changes for the better when they are supported to live in a manner that better suits their own individual needs.
Multi-Element Behaviour Support recognises that to support individuals effectively, there is a need to draw on the skills and knowledge of the individual, their family and their circle of support in order to work constructively, creatively & responsively together. MEBS uses a bio-psycho-social model drawing upon a variety of theroretical frameworks to support the individual. Like person-centred planning, MEBS is able to get people & services out of a rut. MEBS benefits from skilled facilitation, commitment, and the use of applied skills by a MEBS practitioner.
What makes Multi-Element Behaviour Support different to other behaviour services?
Over the last 30 years we have often been asked 'What is MEBS Support?' We have also been asked to clarify 'What makes it different to other behaviour services?' MEBS is a model of Positive Behaviour Support. It is a process, guided by a number of principles with a focus on a range of outcomes. Firstly, MEBS is effectively implemented with person centred planning, in that people are supported to live fulfilling and meaningful lives in their own home, with the people of their choosing doing the things that they enjoy. The principles guiding MEBS can be linked to Human Rights Based Approach (HRBA). Specifically, all the work of the MEBS model references the five principles of the HRBA, Participation, Empowerment, Non-discrimination, Accountability and Expressed linkage to human rights as stated in the Universal Declaration. These principles provide a clear framework in which to work and allow MEBS assessment, interventions and desired outcomes to be measured in the context of this framework.
Once a person has identified MEBS as their support, the stakeholders now have a responsibility to provide this service. The assessment of the behavioural support need is comprehensive and involves the person (with support if needed) to tell their story and it is within this context that the behaviourall support need is then assessed. All the interventions are agreed with the person and always measured against the principles of the HRBA. The interventions should be chosen by the person, they should not restrict a person's rights, in that they will be non-aversive and non-restrictive. The interventions should empower the person and from the point of view of accountability, be monitored for the desired outcomes. Broadly speaking the outcomes that MEBS monitors for are reduction in the behavioural support need and an increase in quality of life. These behaviour reductions should occur in a variety of settings, be maintained over time and should not include any rights restrictive strategies.
We are often asked 'So what if a person has a restrictive or aversive intervention in place, can we still use a MEBS approach?' The answer is yes of course, but all these interventions together are not Positive Behaviour Support- they are Behaviour Management. The MEBS model of Positive Behaviour Support does not have, as an intervention, any restrictive or aversive strategies. It is a process that focuses on removing restrictive and aversive strategies by considering the functionality of the behavioural support need and through the Positive Behaviour Support (MEBS) plan reduces the need for any of these strategies to be used. So again, yes you can implement MEBS to remove restrictive and aversive strategies, but the person is receiving Behaviour Management Services of which the MEBS model is a major part. If this is the case the person should also be receiving supports from an advocate or through the Human Rights monitoring mechanisms in their local service or elsewhere.
MEBS as a model of Positive Behaviour Support is committed to honouring the individual's human rights. It defines itself in the process it follows, the interventions it uses and the outcomes that it focuses on. It is in the coming together of each of these levels that MEBS comes alive.